Hill Country Trump Card
I have a couple of places in my back pocket.
Private access to amazing water you never want to abuse, so maybe once a year, maybe every other year, make the phone call and gain access.
Last time was two years ago, when I played this trump card for filming a tv show - it was great.
Yesterday, I took three best friends back here - the hill country retreat of a tv preacher. My friend who gets us in produces his video, but couldn't make it, though he made the right calls and gave us the gate code - must make it up to him...
It's an impoundment on an aquifer recharge creek - the water percolates in and out of the limestone for many miles, and downstream from here it completely disappears, until it re-emerges in the coastal plain.
It's stocked with big, educated bass, and is some of the best sight-fishing I know of anywhere.
The top end of the impoundment is wadable on the flagstone, after you get through the quicksand around the banks.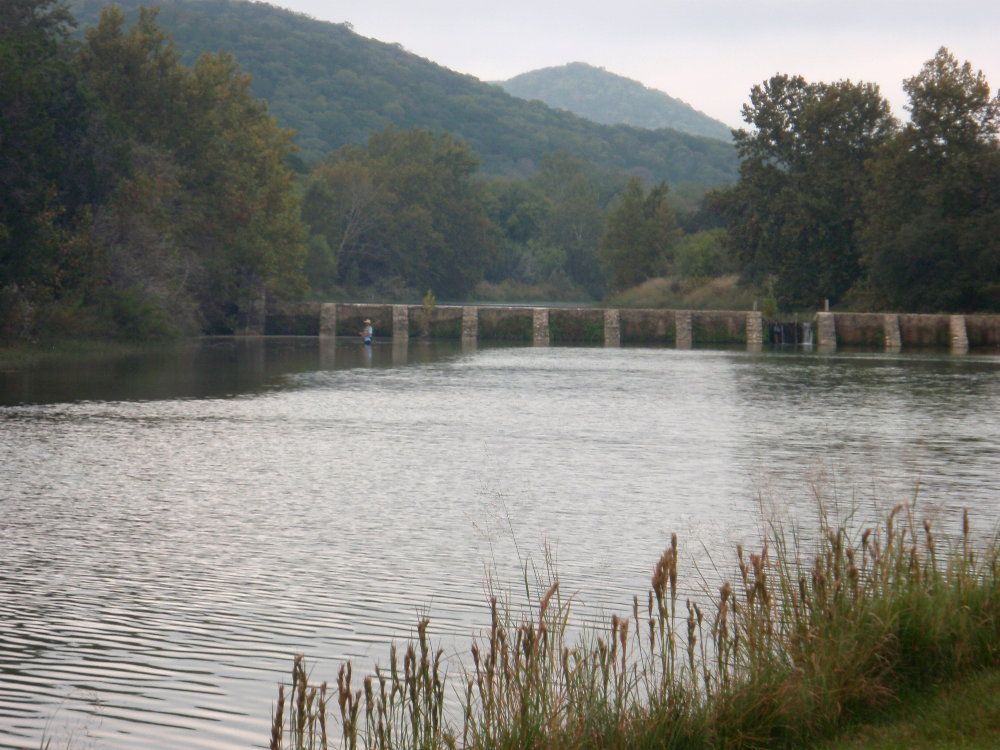 Alex was fishing XUL, extreme ultralight spinning gear built on a 3-wt. fly blank, and he was the first into big bass.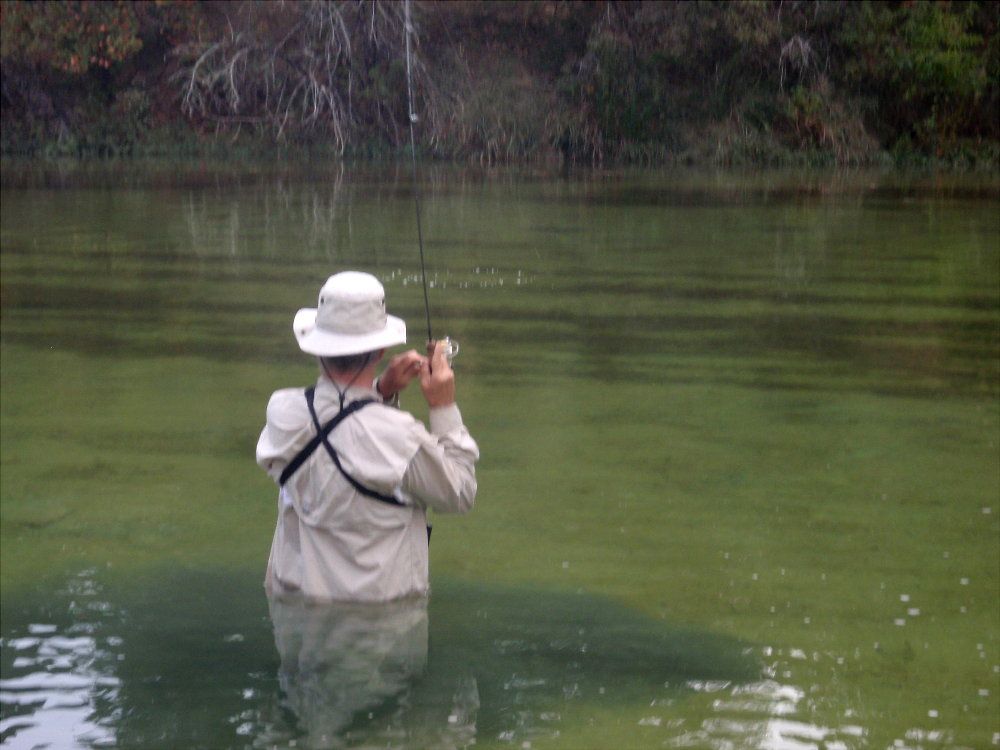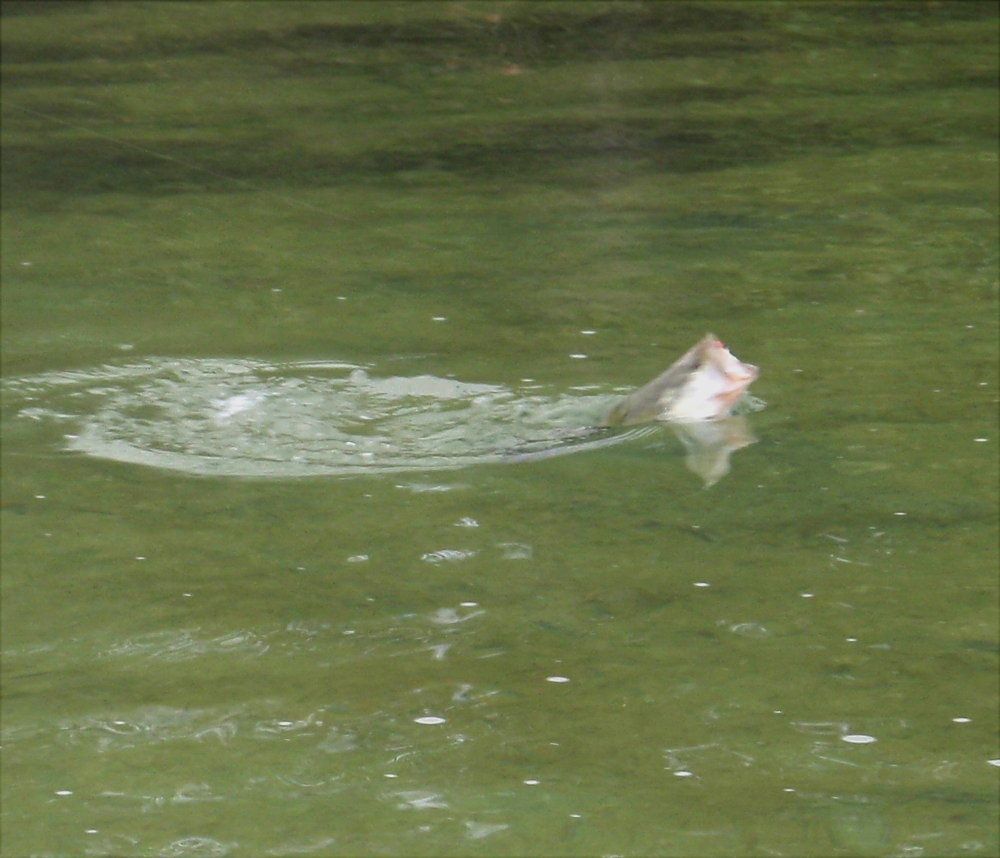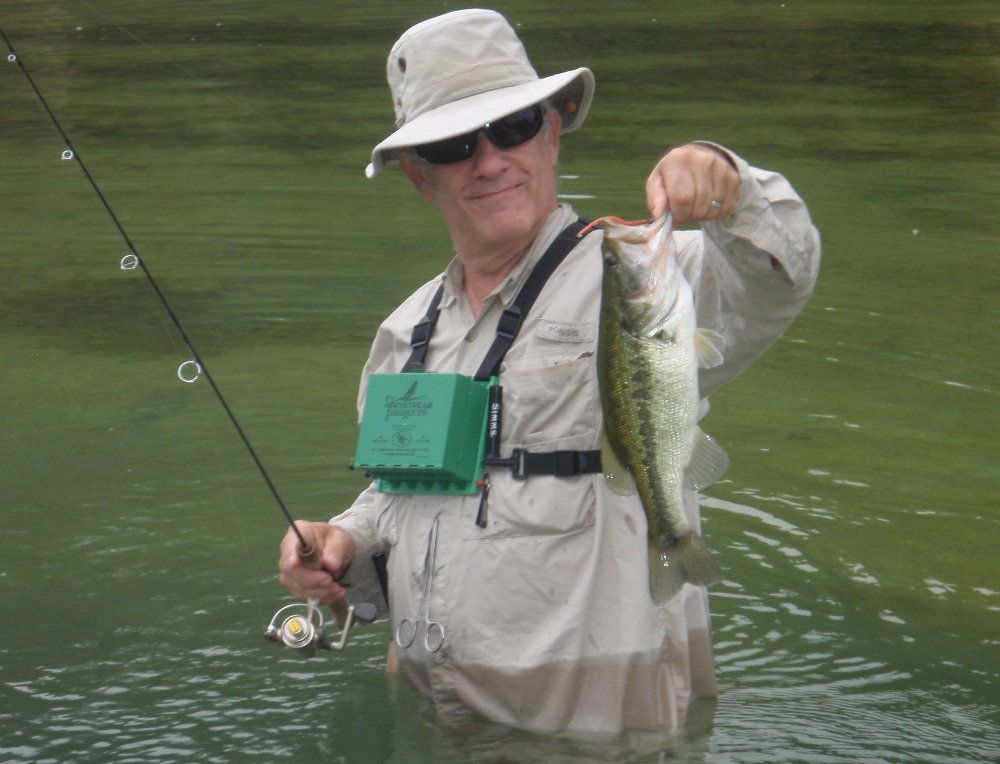 The pod bass here are big - 3 to 5 lbs, and it's the little ones that are solitary. I guess I photographed my first fish of the day, but after leaving two of us in the wading water and hiking down to the lower dam with Jimbo, I got into my first pod bass (along with several others), and my best fish of the day.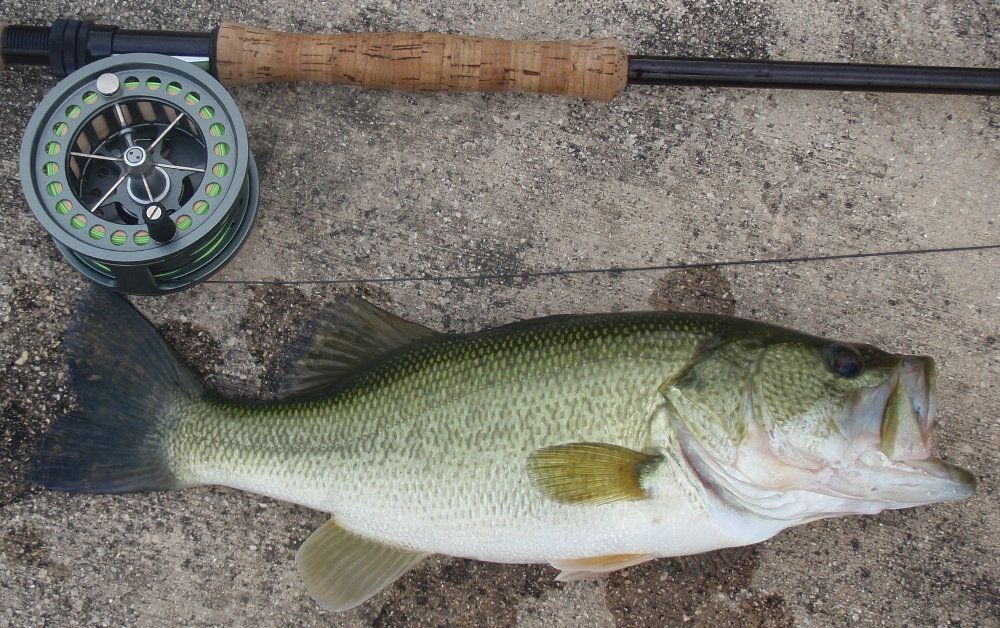 I was fishing my canon for the long casts, a Japanese glass inshore para 6/7 with a Teeny sinking line.
When I hook up one of these pod bass, I always say "this one's got shoulders"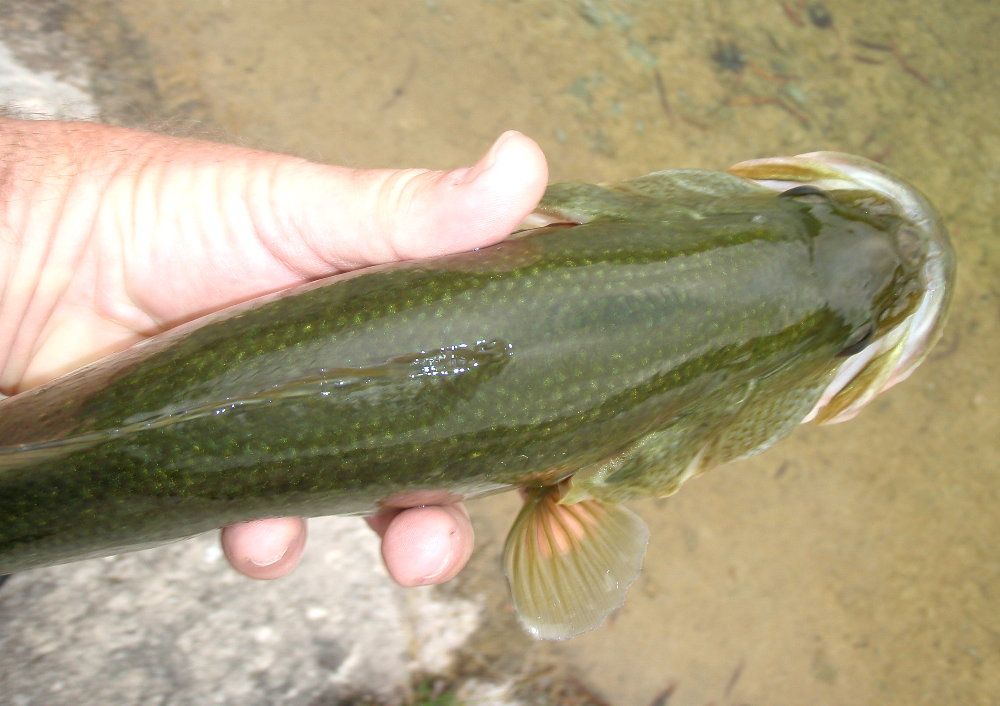 she left with plenty of fight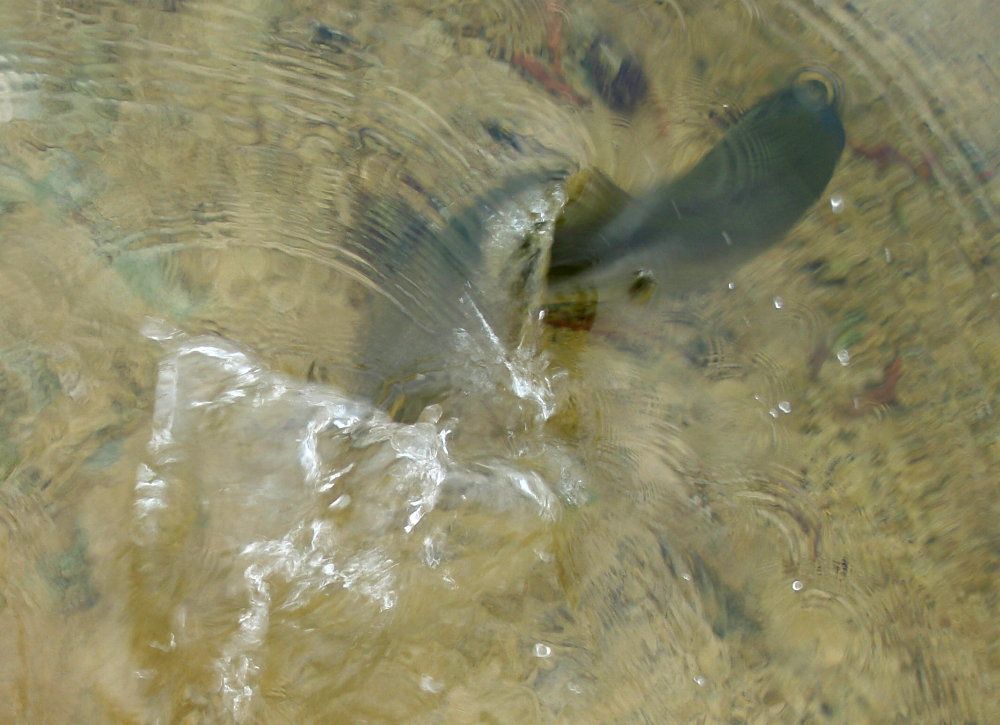 I think Jimbo had the toughest day and later would bust the far bank to finally find his pod bass - sorry I didn't get photos of it...
This place is a spiritual retreat - holy ground. Later in the morning, a gang of kids hiking the lower creek with one of the moms came up to watch us fish, just in time to see Ewell with a nice catfish.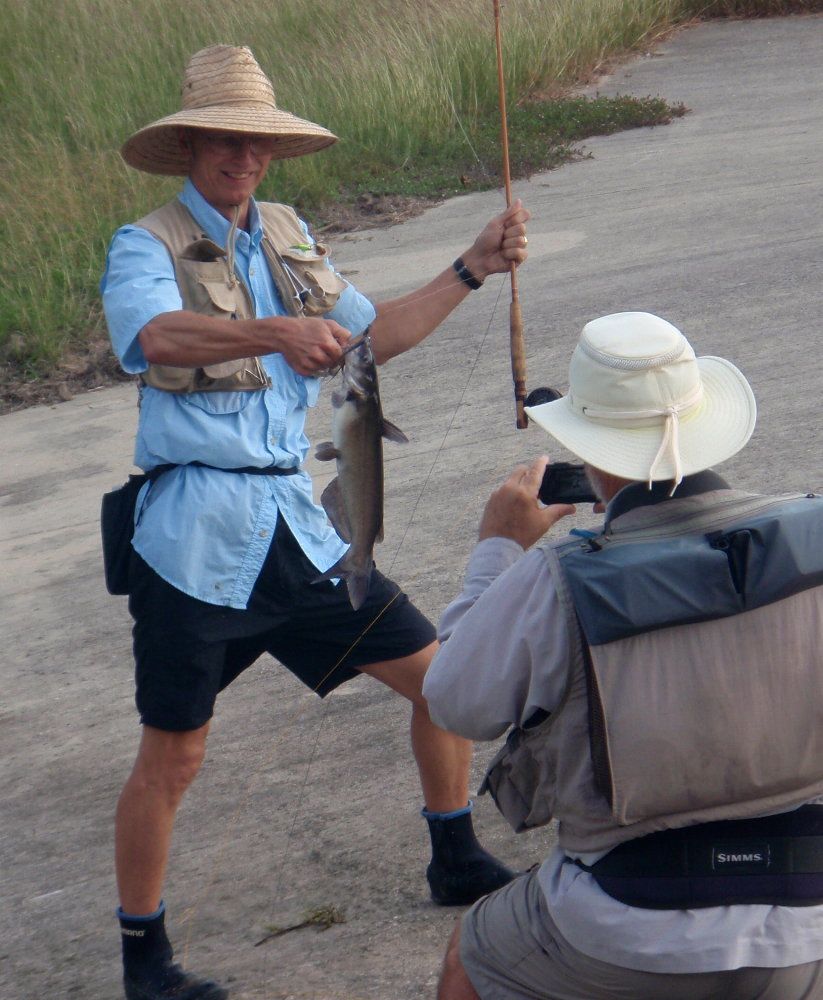 (I guess I did get Jimbo taking Ewell's photo)
and this was from Ewell's perspective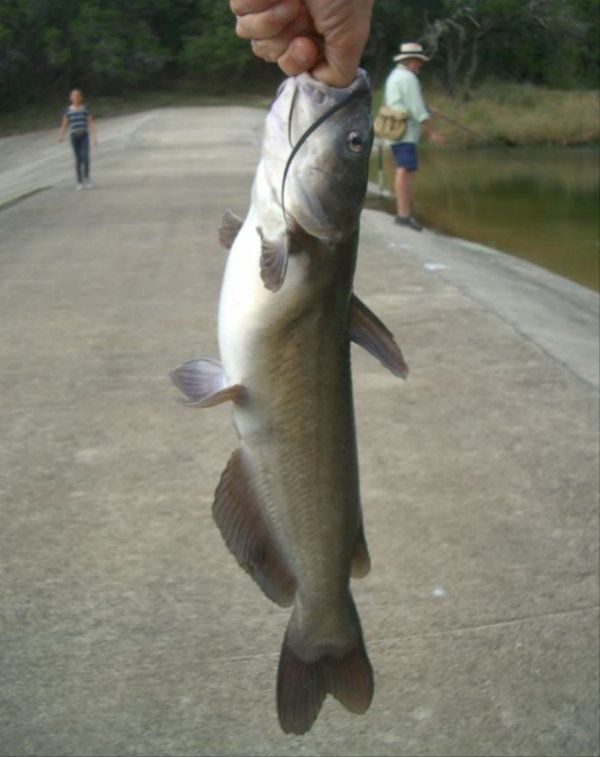 And me doing what I do best - fishing with an audience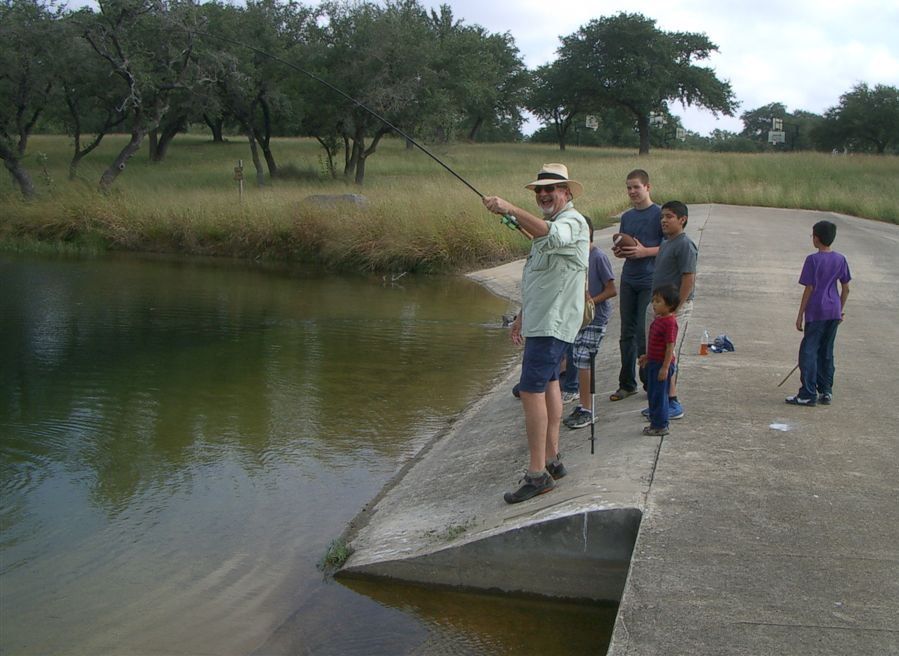 never to disappoint - we let the kids release all the fish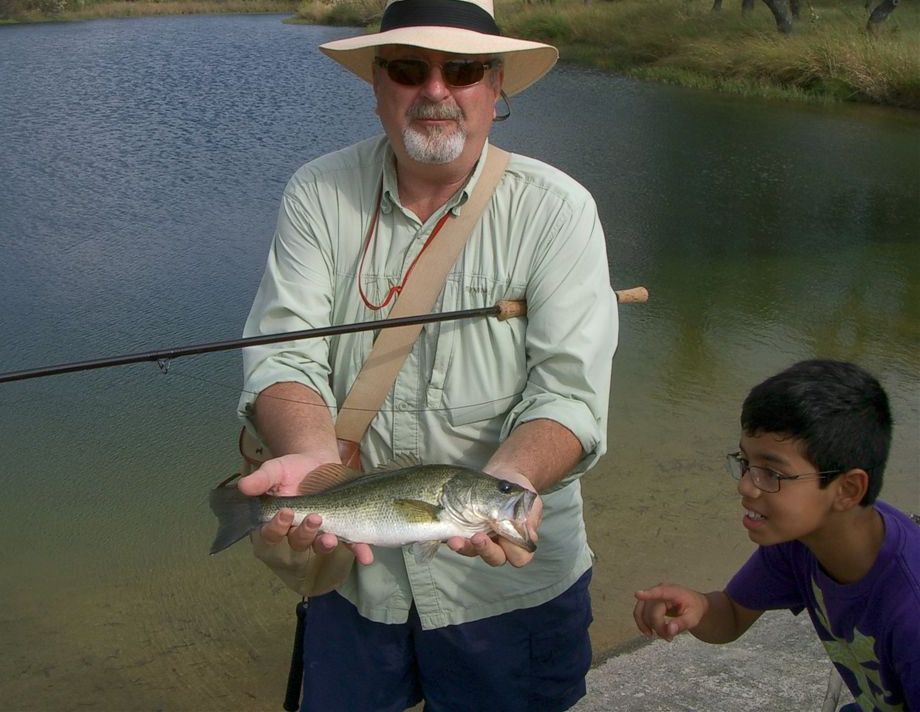 Ewell was fishing a gorgeous venerable Phillipson EF76, and, while it wouldn't have been my choice for this water, he made great use of it with long casts and big fish.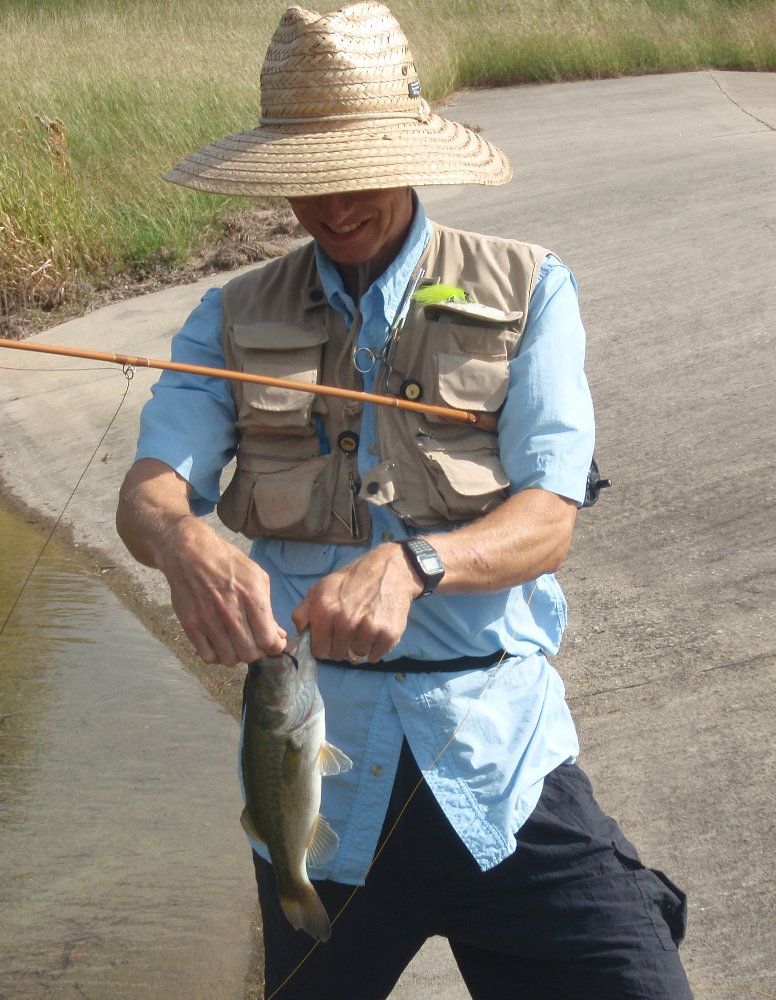 Leaving Jimbo in the bushes, we headed back up to check on Alex's progress. Intrepid wading had put him in the spot Jimbo really wanted, and we watched Alex catch 9 big pod bass in a row, making him the star of the day.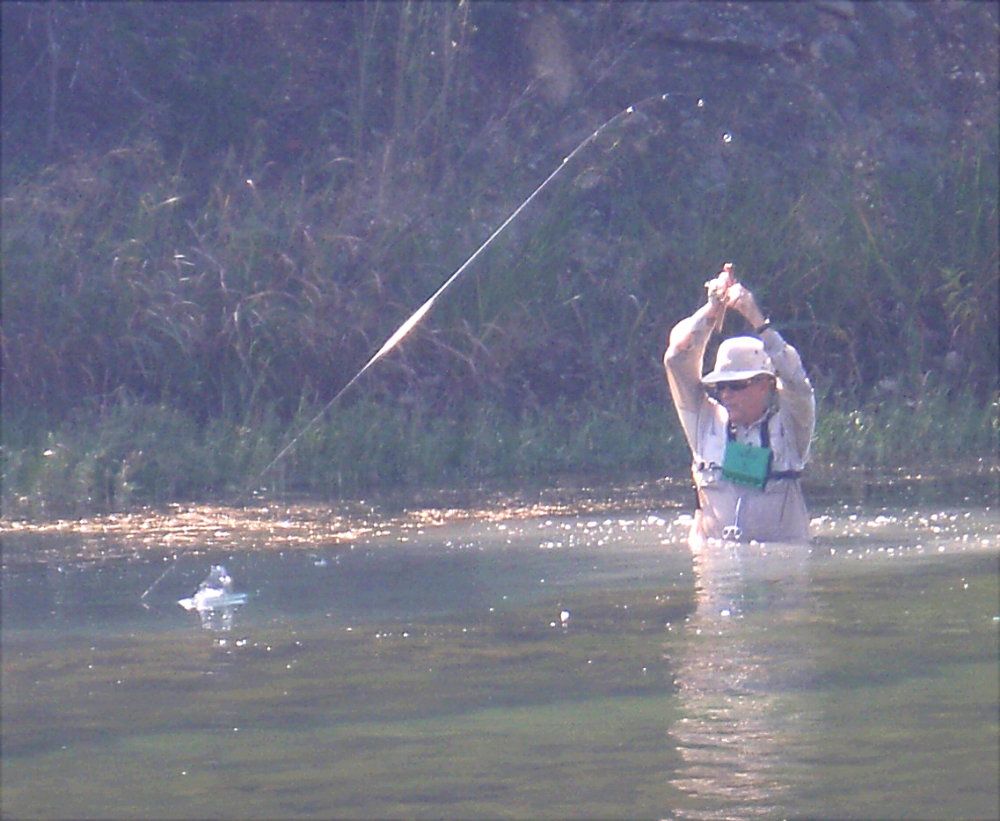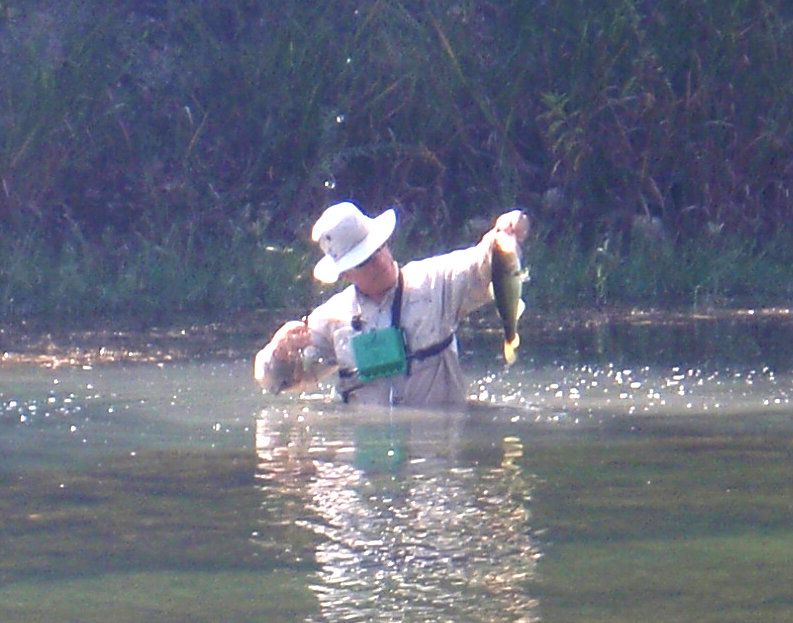 After this we hiked back to the lower dam to extricate Jimbo from his brush bust on the far bank, so we could go to lunch - we were all hearing the chicken fried steak call. Jimbo wanted just 5 more casts from the dam. He doesn't count fish the same way he counts casts, but that's OK, we all caught a few more before we left.
Ewell with his last fish of the day, sporting a smile big enough for all of us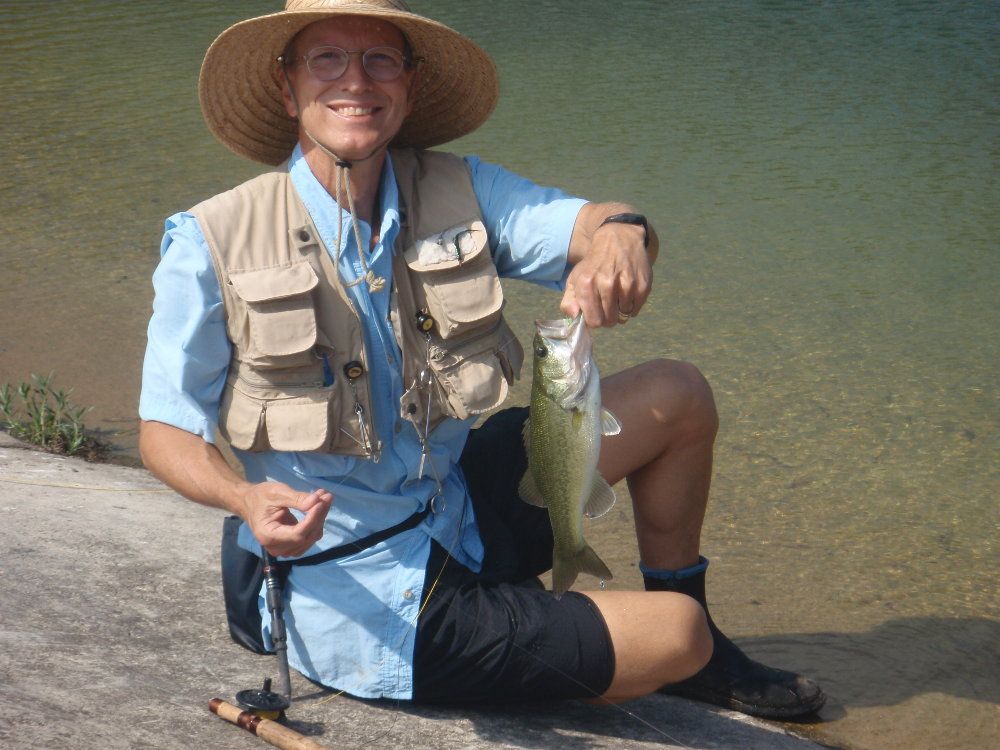 Jimbo finally found the pod bass on the far bank
and a photo Jimbo took of me, Alex and Ewell enjoying our iced tea while we wait for our CFS at Old Spanish Trail in Bandera
A great day on holy ground.