I was catching dinks on dry flies last Sunday and that was a lot of fun,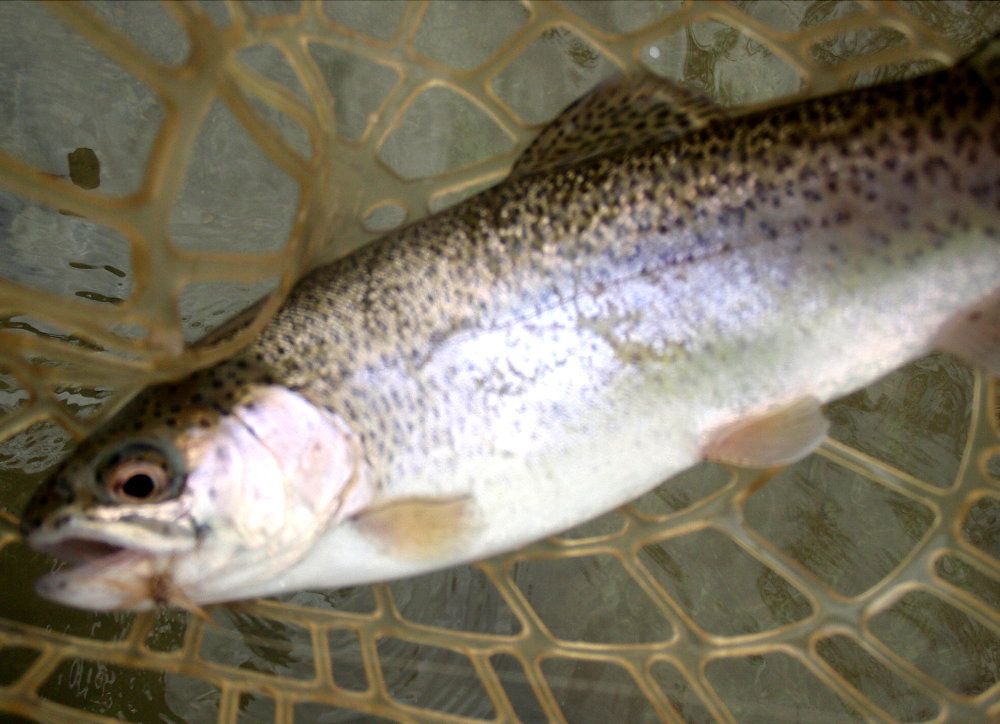 but I wanted to start the New year off with a bruiser.
I did.
He came out of this little bitty pocket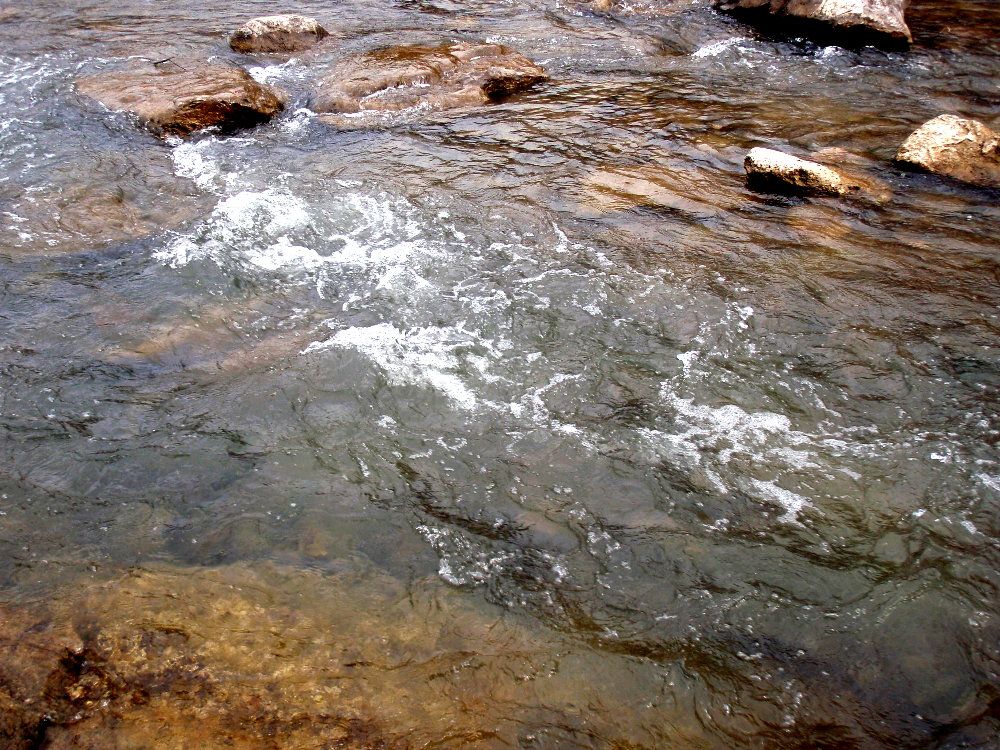 I caught several others, all in riffle water.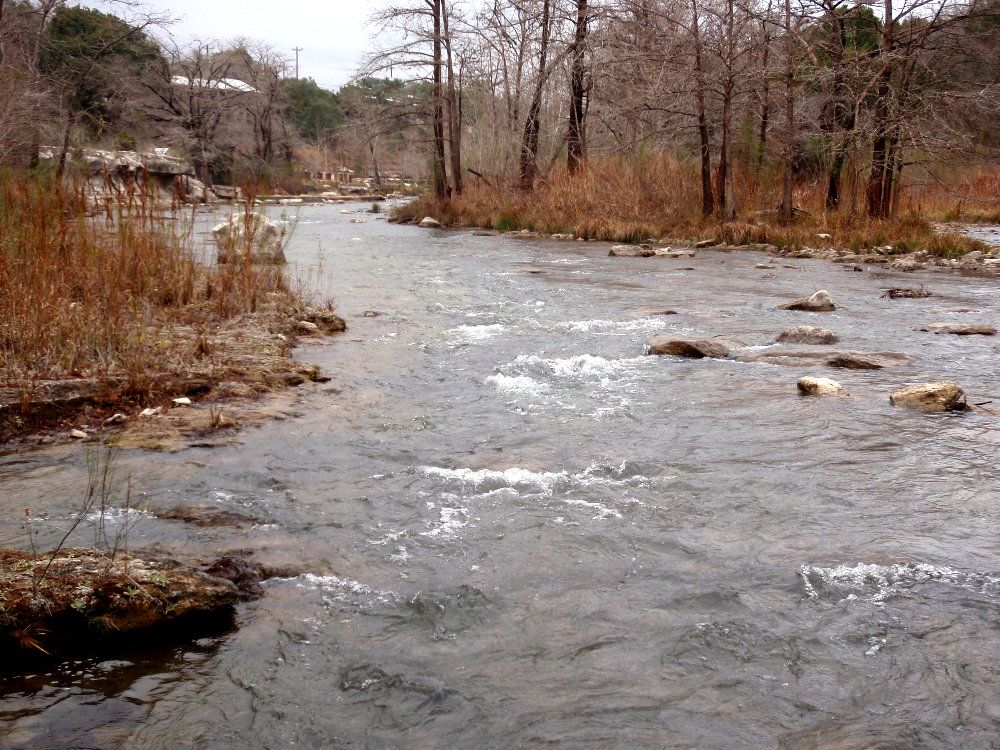 Not much for hatches, but saw a few caddis, BWOs and our interminable size 40 midges. Everything I caught New Year's morning was on a swimming BWO.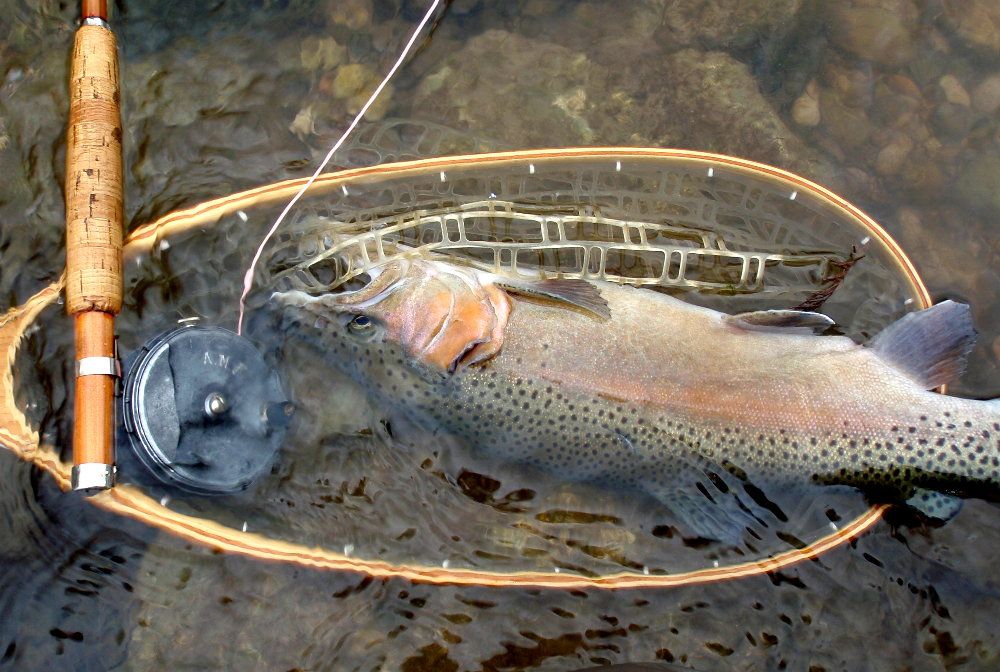 It was windy and that's my wind rod, a Folsom Heddon 2f. The reel is a lead-finish Young pattern 16a, marked for MC Thornburn and tastefully engraved with the first owner's initials.
I was done in time to drop by my mom's house for ham, candied yams, blackeyed peas, and cornbread.
Happy New Year !!!